Jennifer López y Alex Rodríguez  disfrutan unas románticas y muy bien merecidas vacaciones en la exclusiva isla de Capri.  La Diva del Bronx publicó parte del recorrido en su cuenta de Instagram donde sus seguidores disfrutamos de los increíbles paisajes y espléndidos atardeceres de la lujosa isla. Sin duda Jlo y Arod son la pareja del momento y se han convertido en una de las favoritas entre las celebridades.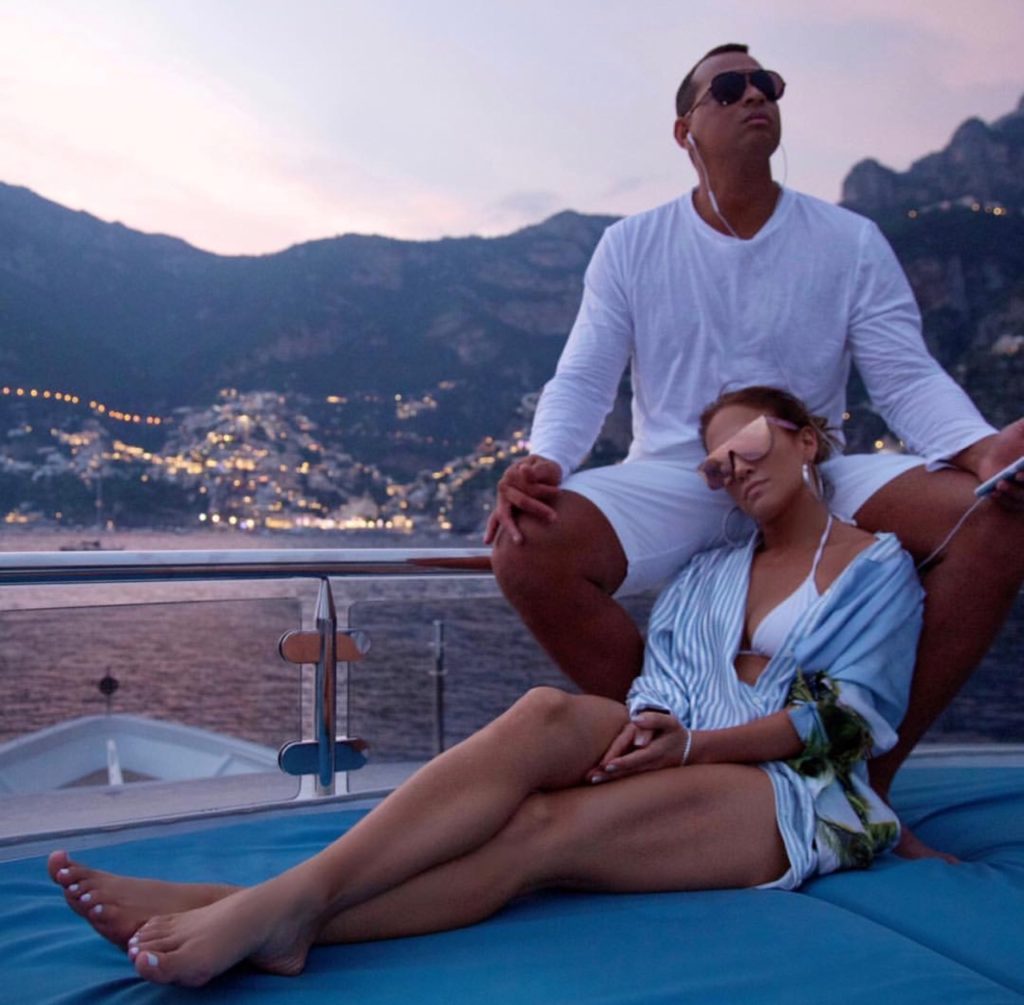 Y es que este par hace un balance entre el trabajo y el recreo y esta vez se han ido solos a un viaje inolvidable. Muy acaramelados y sonrientes en los escenarios más románticos de Capri, Jlo y Arod presumen de su amor.
https://www.instagram.com/p/BmPQ5BIlaJ2/?taken-by=jlo
This post may contains affiliate links which means that we will make a small commission if you purchase a product after clicking on any of them, at no extra cost to you. Thank you for your support.
Impecablemente vestidos de blanco, Jennifer y Alex disfutan de las pintorescas calles de Capri. El vestido blanco con encajes que lleva la Diva, pertence a la última colección de Dolce & Gabbana.
Jennifer López disfruta de la  mejor etapa de su carrera y particpa en varios proyectos como la serie Shades of Blue, es jurado en World of Dance, además mantiene su carrera como cantante y esto lo demuestra sus últimos éxitos, El anillo y Dinero.
A pesar de su cargadas agendas, Jennifer López y Alex Rodríguez sacan tiempo para cultivar su amor.
https://www.instagram.com/p/BmWNn75lOxM/?taken-by=jlo