Las carreras de caballos del Royal Ascot son el evento social más importante del mundo hípico de Reino Unido, por lo que todos sus asistentes procuran mostrar sus mejores atuendos. La realeza británica dio cátedra de su buen gusto y estilo, y el look de Kate Middleton para los Ascot 2019 fue el más aplaudido.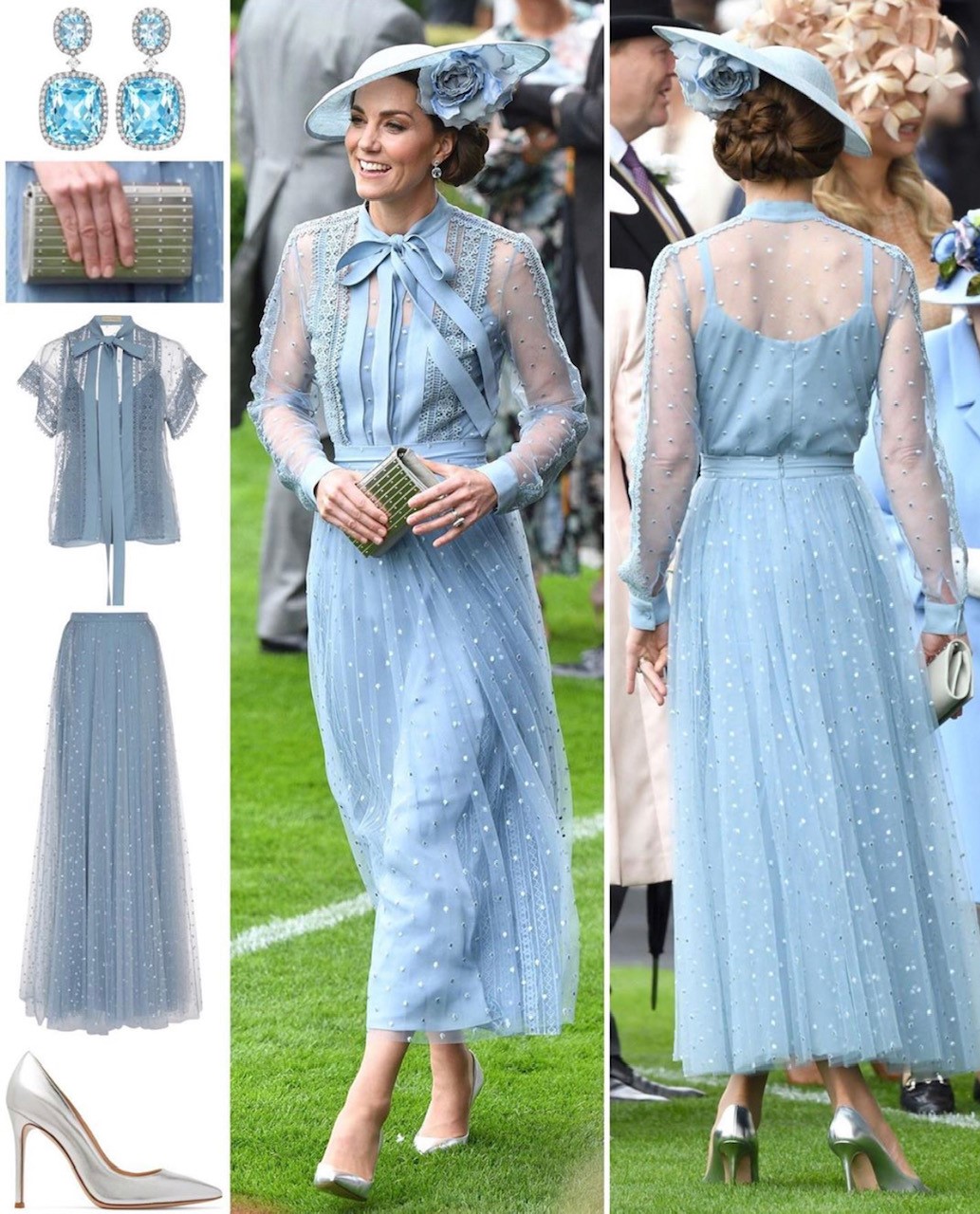 Impecable, así lució Kate Middleton con su más reciente look azul en el Royal Ascot. La duquesa de Cambridge lució transparencias que iban de la mano con su clásica elegancia. Llevó una falda tipo midi plizada, que iba a la perfección con su blusa de manga larga de la colección Resort 2019 de Elie Saab. A juego con espectacular sombrero de Philip Treacy.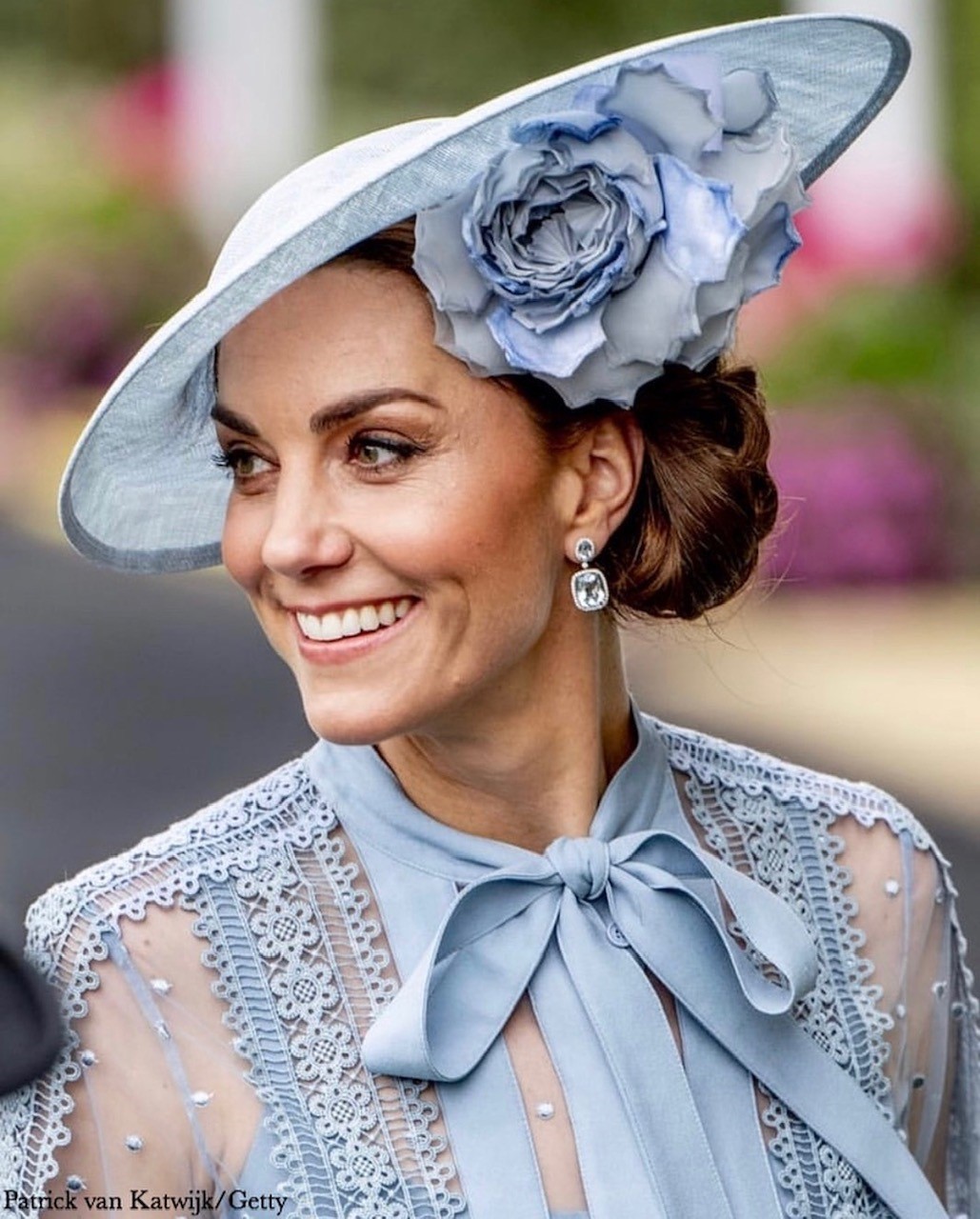 A juego con el atuendo azul de Kate, un clutch con detalles metálicos de Elie Saab; y aretes de topacios, de Kiki McDonough.
This post may contains affiliate links which means that we will make a small commission if you purchase a product after clicking on any of them, at no extra cost to you. Thank you for your support.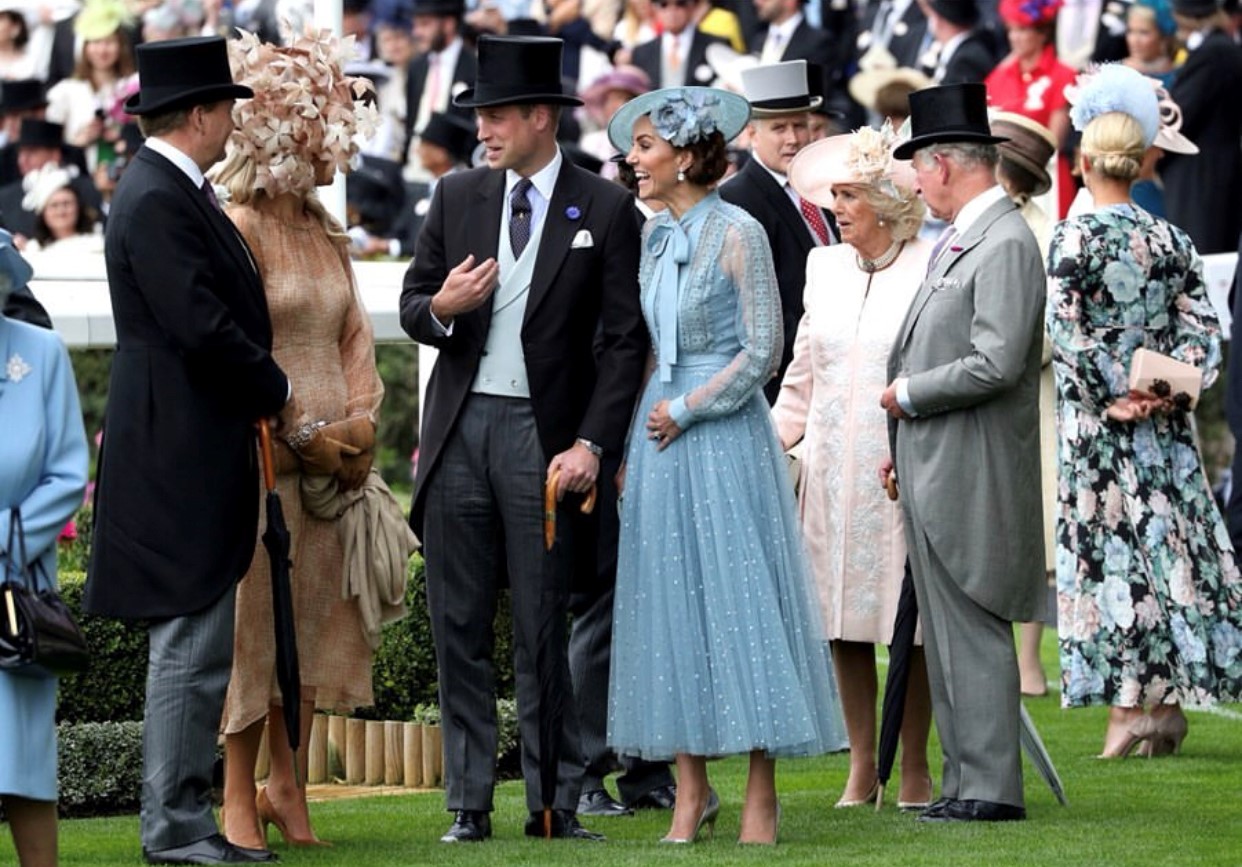 La esposa del príncipe William, supo llevar con gracia la polémica del uso de transparencias entre las royals. Sin duda la duquesa de Cambridge fue la mejor vestida del evento celebrado en el condado de Berkshire.
¿Que te pareció el romántico look de Kate Middleton para los Ascot 2019?